– 6 paws!
'The Zookeeper's Wife' is a bright story about dark times. The gate of Warsaw zoo is opened in the morning. Antonina Zabinska (Jessica Chastain) smiled and with great joy greets visitors riding on a bike through park. She takes care about every single animal and she is not scared of dirt and dust. Her angel's aura and femininity becomes symbol of home and kindness. Niki Caro presents story about responsibility for another human being, courage and unconditional care.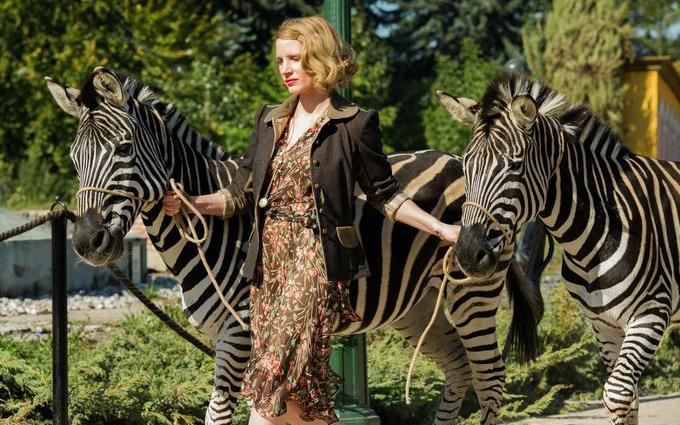 The Zookeeper's Wife – big story about ordinary people
'The Zookeeper's Wife' is unbelievable story, except it really happened. During II World War Mr. and Ms. Zabinski were hiding in their basement hundred Jews. Thanks to their attitude and bravery it was possible to save lives. They as a marriage did things together, created one organism and well-working system but Caro is more interested in female part. She looks at Antonina who is shaped by contradictions: determination and humility, courage and unspeakable fear.
Jessica Chastain gives her sensitivity in creating very fragile, naïve and superb gentle heroine. At the beginning, it is looking a little grotesque but, fortunately, she keeps her vision in strict boundaries. She presents her withdrawn personality which could not correspond to brutal outside world. She has soft voice – on the edge of cry, polish accent in speech and frighten look. That is what Antonina Zabinska looks like. She was very careful about life but she found big amount of courage and humanity in herself, just enough to save innocent people.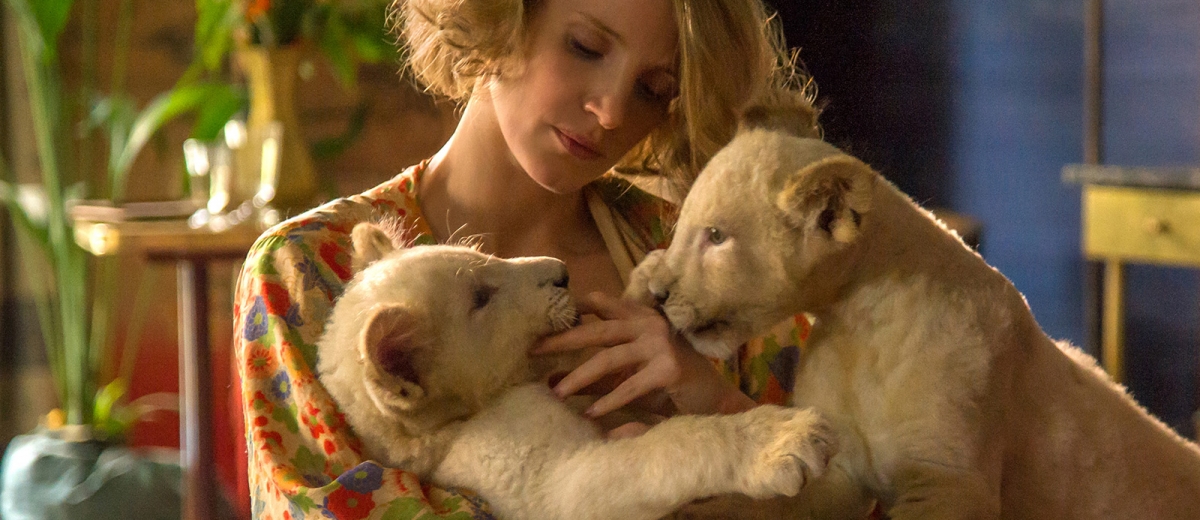 'The Zookeeper's Wife' is moving forward. Caro crosses boundaries of safe storytelling about ordinary people in hard times. The events from Antonina's life are presented in chronological order. Director looks at reality but she is not creating it in Hollywood style. That the reason why film is very accurate but without big emotions. You cannot find big romance and heart-breaking scenes here. Big war drama looks safe and silent, somewhere behind camera's eye people are dying. This movie is not a hagiography of Antonina but very modest story about strength in tenderness. The specific mood and atmosphere is created by soft colors and delicacy of frames. That kind of filming makes 'The Zookeeper's Wife' deprived of fear and danger.
'The Zookeepr's Wife' is full of mystery energy and peace. However, war drama is taking place behind walls, Zabinski's home seems like magic land where everything is better and prettier. It is not in literal sense but more in interpersonal relations and mutual understanding. Caro's movie wraps visual pleasure, beautiful animals and Chastain's gentle calm but hides itself in the magical realism.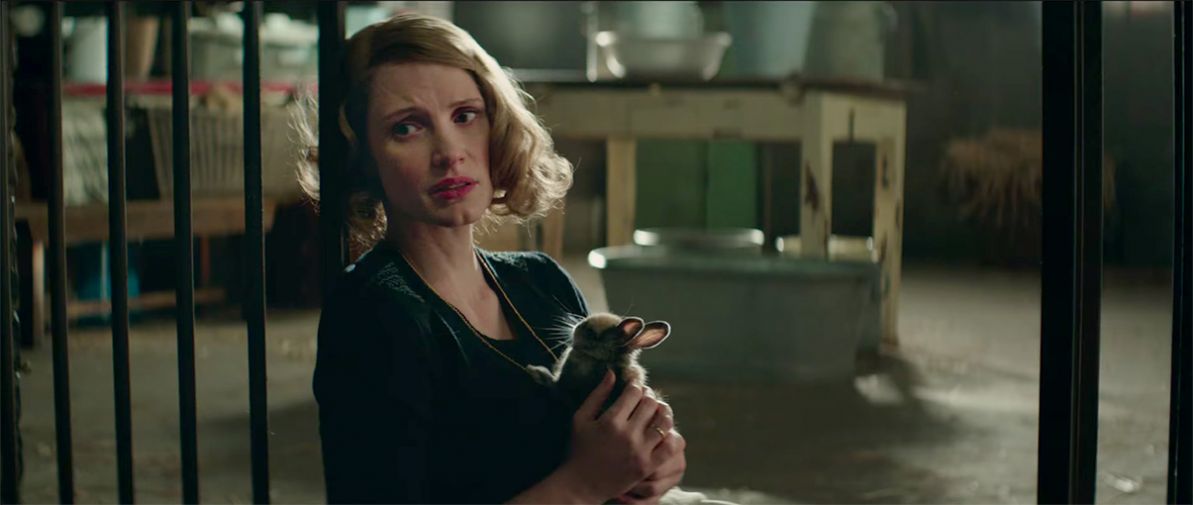 Opposed to marvelous storytelling there is historic precision roots into polish culture. There is heard polish language and there can be seen polish background. Caro shows doctor Korczak who with acquisition cares for Jew's children. Director has worked her history lessons and with great attention is creating film space and Zabinski's surroundings. "The Zookeeper's Wife" it about female warm, male strength, emotional sensitivity in which you want to believe.